Why on earth would you make homemade pumpkin puree when we all know the stuff from the can is perfectly fine? Good question, here are a few reasons:
1. You live in a country where they do not sell pumpkin puree in cans. I'm not sure exactly which countries do and don't export America's favorite canned vegetable, but every year it comes up in the comments whenever I post fall pumpkin recipes, so I feel like there are enough of you out there!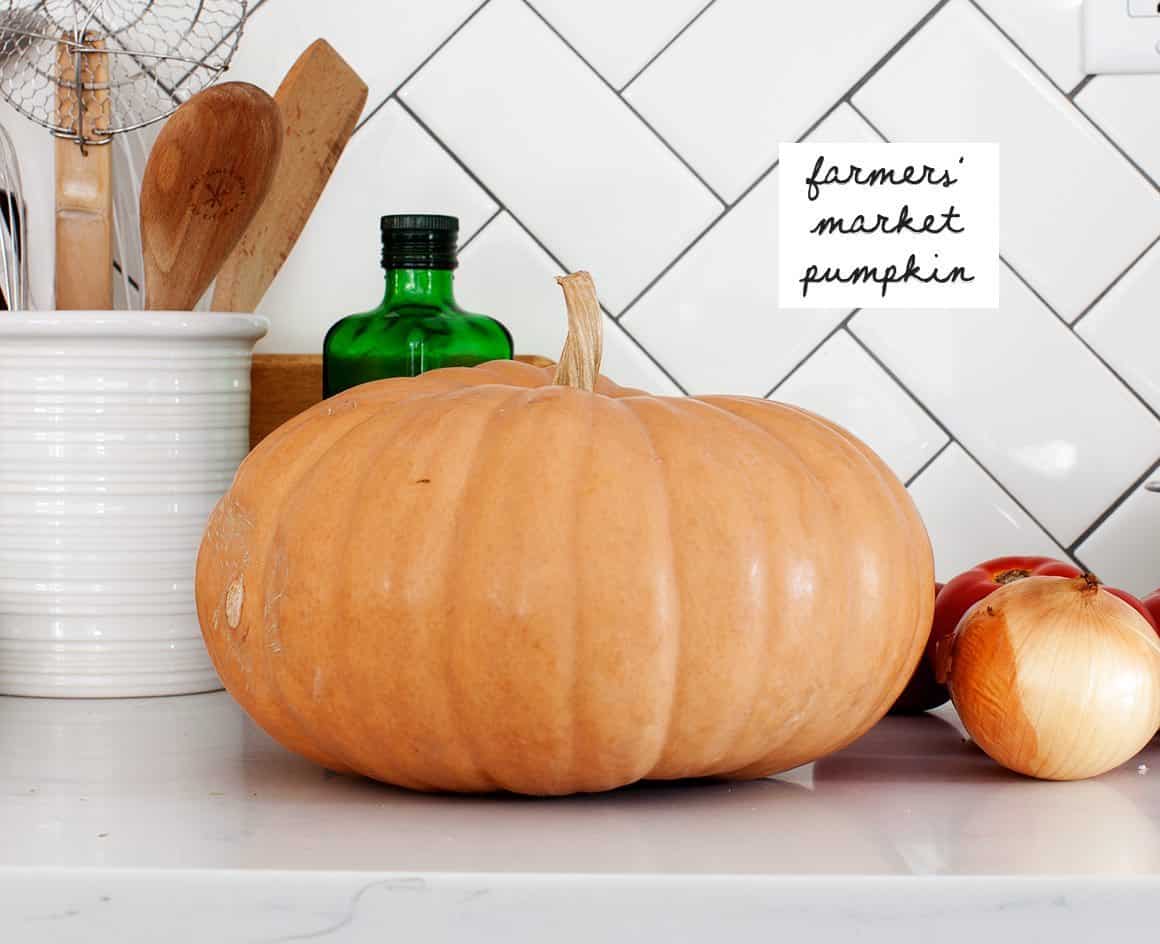 2. You got overzealous at the farmers market because the pumpkin was so cute and fall looking, and you didn't realize you'd have at least 20 pounds/9 kilos of pumpkin to deal with. (pictured above)
3. You went out and bought a pumpkin to make this soup (yay!!), and now you have lots of pumpkin left over.
4. Because sometimes it's just fun to make something from scratch, like homemade tortillas, pizza dough, etc., even though there are perfectly good versions available at the store.
So here we go, let's start our pumpkin puree! It's not rocket science, basically you need to scoop out the seeds and roast the pumpkin until fork tender…


Once cooled, scoop the flesh from the skin and run it through a food processor until it's smooth.
Depending on your pumpkin (or squash… this can also be done with certain squashes), the consistency of your puree may be more watery than that of a canned puree. If you're making pie, you might want to strain the excess liquid by letting it sit in a fine mesh strainer (or cheesecloth) over a bowl for 30 minutes. In baking recipes like these cookies or this pumpkin bread, I simply used about 2 tablespoons less liquid (less oil in the cookies, less water in the bread).
Of course there are savory uses too! The puree could be made into a creamy soup, or seasoned and stirred into risotto (I'm going to try that next!)
Note: when I used buttercup squash, my puree was much thicker. 
Store the leftover pumpkin puree in the fridge or freeze it for later!

Homemade Pumpkin Puree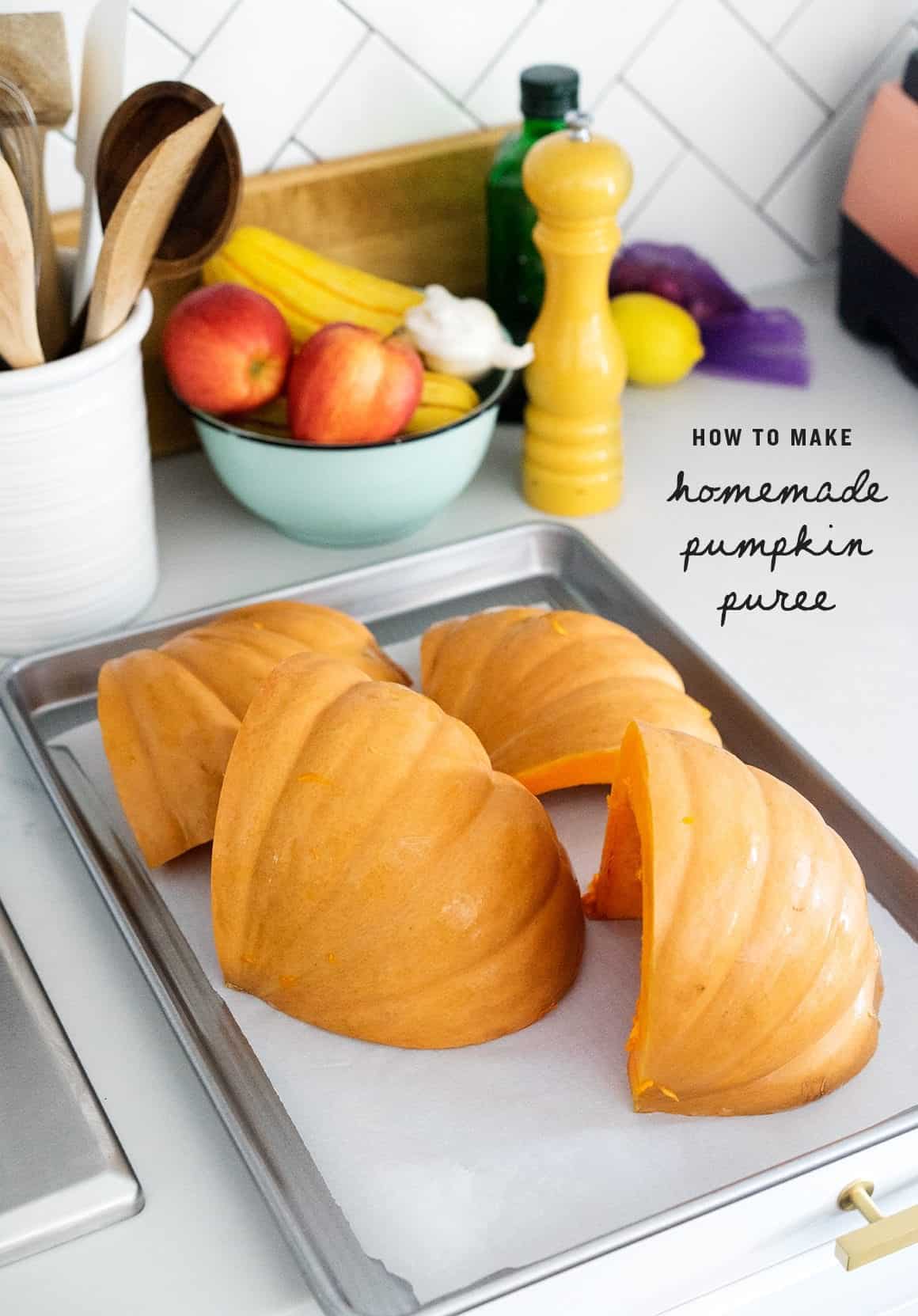 1 pumpkin or large squash: a sugar pie pumpkin, cheese pumpkin (pictured), buttercup squash, butternut squash, or kabocha squash. Avoid the large halloween carving pumpkins because their flesh is too fibrous for a soft puree.
Preheat the oven to 400°F and line a baking sheet with foil. Slice the pumpkin in half, scoop out the seeds and place cut side down on the baking sheet. (Note: in the pictures mine is cut into quarters because I had already cut into it when making this soup).
Roast for 40 minutes or until the flesh is soft and a fork easily slides in. Let cool for about 1 hour. Use your hands to peel the flesh from the skin and place in a food processor. Puree until smooth, let your food processor run for about a minute, stopping to scrape down the sides as needed.
Transfer to containers and chill until ready to use.
3.4.3177
Source link